Patio Enclosures in Australia
ScreenGuard is also available as patio enclosures – another popular option for lovers of the great outdoors.
ScreenGuard can be fabricated as a patio enclosure or enclosed outdoor area, that not only provides security but also keeps out unwanted visitors, insects, and other pests for your peace of mind.
Are you planning to make use of your outdoor spaces and convert it to outdoor patios? We offer a wide range of patio enclosures for your home and property.
With patented 316 marine grade mesh technology, it allows ventilation and a natural breeze, as well as an uninterrupted view. Create an outdoor living space for your family gathering with our custom designs and range of styles of patios.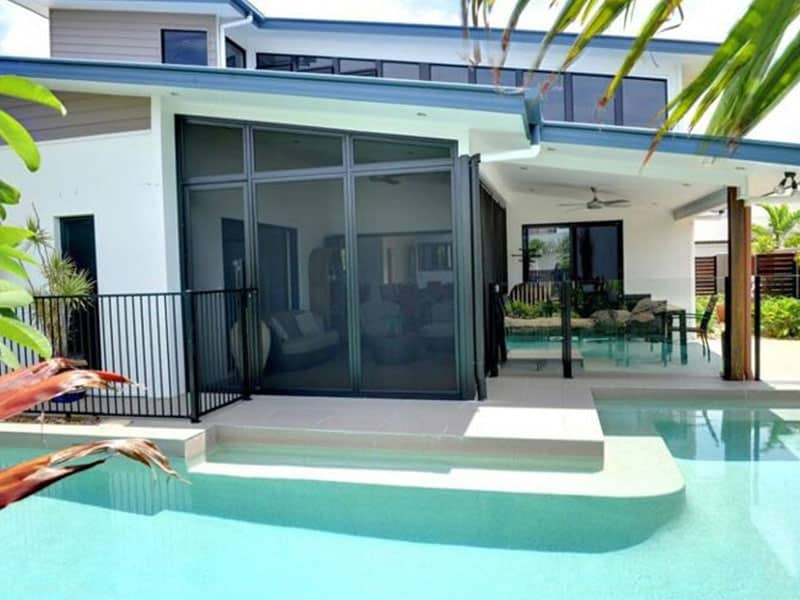 Patio Enclosures - The Best Outdoor Screen
Our
outdoor screen enclosures
are your perfect option because it minimises light reflection and requires minimal maintenance.
It provides excellent privacy and helps in keeping the outside clutter away from the inside. The quality materials used have been designed and manufactured using the latest technologies.
Outdoor screens provide a unique and stylish way to decorate any patio, garden, balcony or porch. Our range of patio screens is ideal for both commercial and residential customers. They come in different sizes and shapes; be they round, square, rectangular or rectangular with slats. We also provide customized solutions for residential and commercial applications.
Outdoor screens can be installed indoors or outdoors. We offer various options according to the needs of our clients – we offer aluminium frames to increase structural strength and durability.
Aluminium has become one of the most preferred options for residential and commercial projects due to its low weight, high strength and corrosion resistance.
Our products are made with high-quality components such as 316 marine grade stainless steel for strength, welded seams for durability, powder coat finish for lasting beauty and UV protection for safety.
Enjoy more time spent outside, entertain guests on your patio, barbecue at night with friends and family and just relax and unwind with your loved ones.
Looking For Patio Enclosures Near Me?
Looking for an Authorised ScreenGuard™ Dealer ?
Simply fill out our Dealer Locator form so we can allocate the most convenient dealer to you.